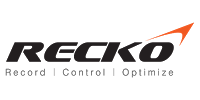 RECKO was developed with customers in mind. Its configurable interface and intuitive functionality allows organizations to operate efficiently anytime, anywhere.
RECKO helps you organize the maintenance management of your company, keeping all the information of your maintenance department documented, updated and organized. Every day, RECKO reports on the maintenance jobs to be carried out and once they are performed, it reschedules the following date to do them again, automatically adjusting the maintenance calendars.
Document all information related to your equipment and facilities, for example, plans, diagrams, specifications, localization, supplier data, document maintenance plans or routines of each asset equipment, and automatically create maintenance schedules and helps automate and simplify the generation, control and follow-up of work orders.
RECKO allows you to maintain full control of the spare parts inventory and reduce inventory levels through the purchase of spare parts just as they are needed whilst keeping all historical information related to works performed and used resources organized and available. RECKO helps you generate a large number of reports, indexes and charts related to maintenance management of your property.
Business Benefits
When Our Customers Succeed, We Succeed.
Let's face it, change isn't easy. Getting your entire organization to change the way they work can be timely and costly. But RECKO is geared for success. It helps ease the pain of change with its intuitive interface and configurable management system.
Our dedicated account management team ensures RECKO is set-up to match your business needs. With RECKO, it's not just about helping you through the initial implementation. That's just the beginning for us. Our goal is to partner with you so you can meet your goals and beyond. Because when you succeed, we succeed