Commercial Lease Management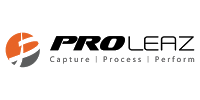 Decisions regarding the corporate leasing of buildings and assets are worth millions. If an organization makes the wrong decision or fails to meet critical lease deadlines and payments, it could end up spending precious resources on costly space commitments.
XtreMe Imperium provides all the functionality and tools needed to accurately plan, track, manage, and maintain all aspects of both your Real Estate and capital asset leased portfolio in one system. Companies can automatically map all of their regions, buildings, floors, spaces and assets to leases, payments and reports and customize global currency and floor area measurement conversions to meet specific needs.